Ullvøruhúsið - Tórshavn's most charming design shop.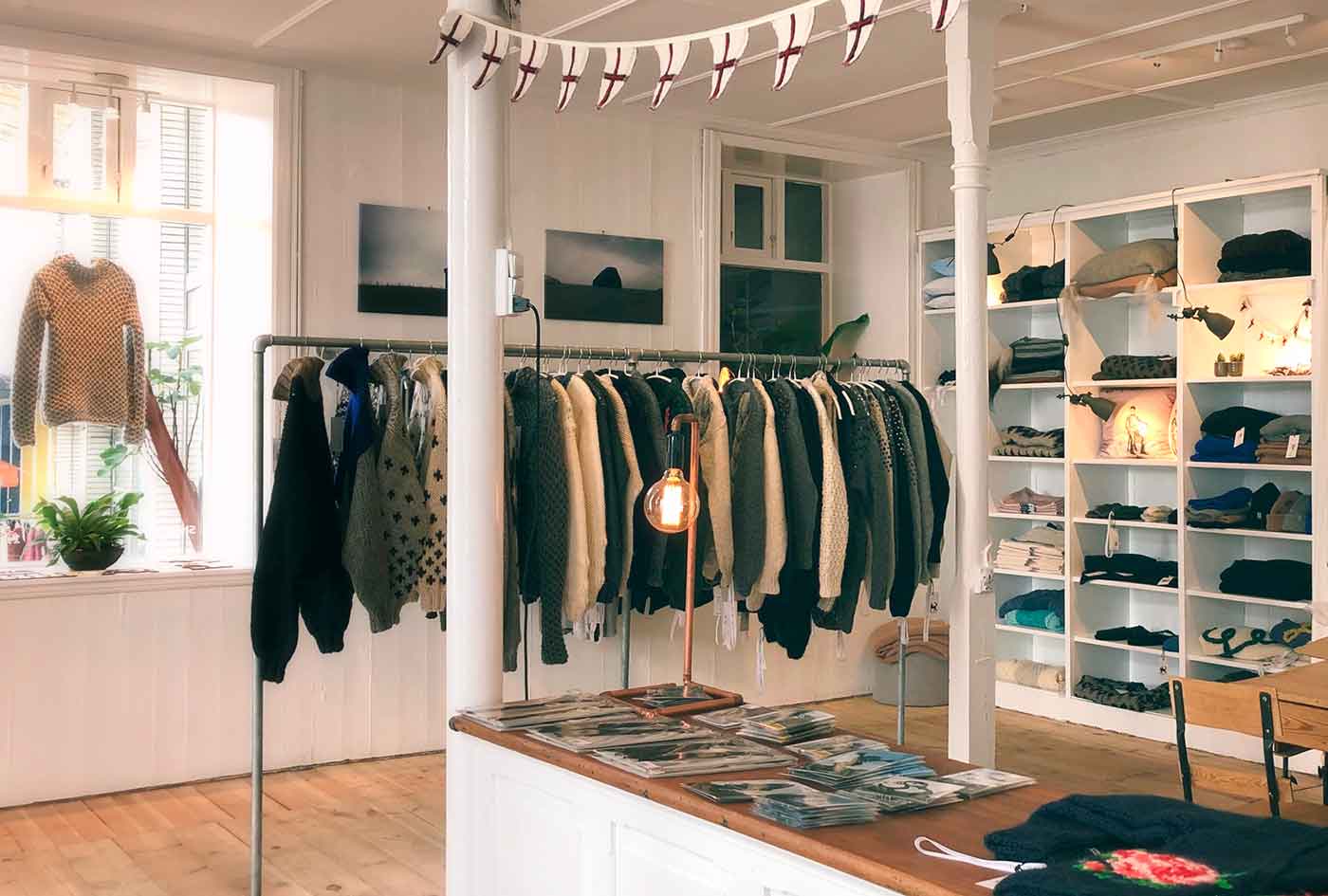 Monday-Thursday: 11am-5.30 pm
Friday: 11am-6pm
Saturday: 10am-4pm
Sunday: we rest - and we knit
Ullvøruhúsið is a Faroese designer shop located in the heart of Tórshavn.
Originating as a yarn and wool-ware shop in 1918, the charming building now houses local brands Steinum and Shisa Brand.
Combining timeless silhouettes and playful reinvention, the designs form a knitwear range that is deep-rooted in Faroese knitting tradition.
The owners are passionate about preserving the shop's long-lived heritage of quality wool ware, and its authentic locality in Tórshavn.
True to the artisan heritage of the shop, the designs are infused with an honest passion for Faroese knitting traditions, slow fashion and quality wool.
Pop into Ullvøruhúsið and experience the crackling wooden floors and warm woollen scents.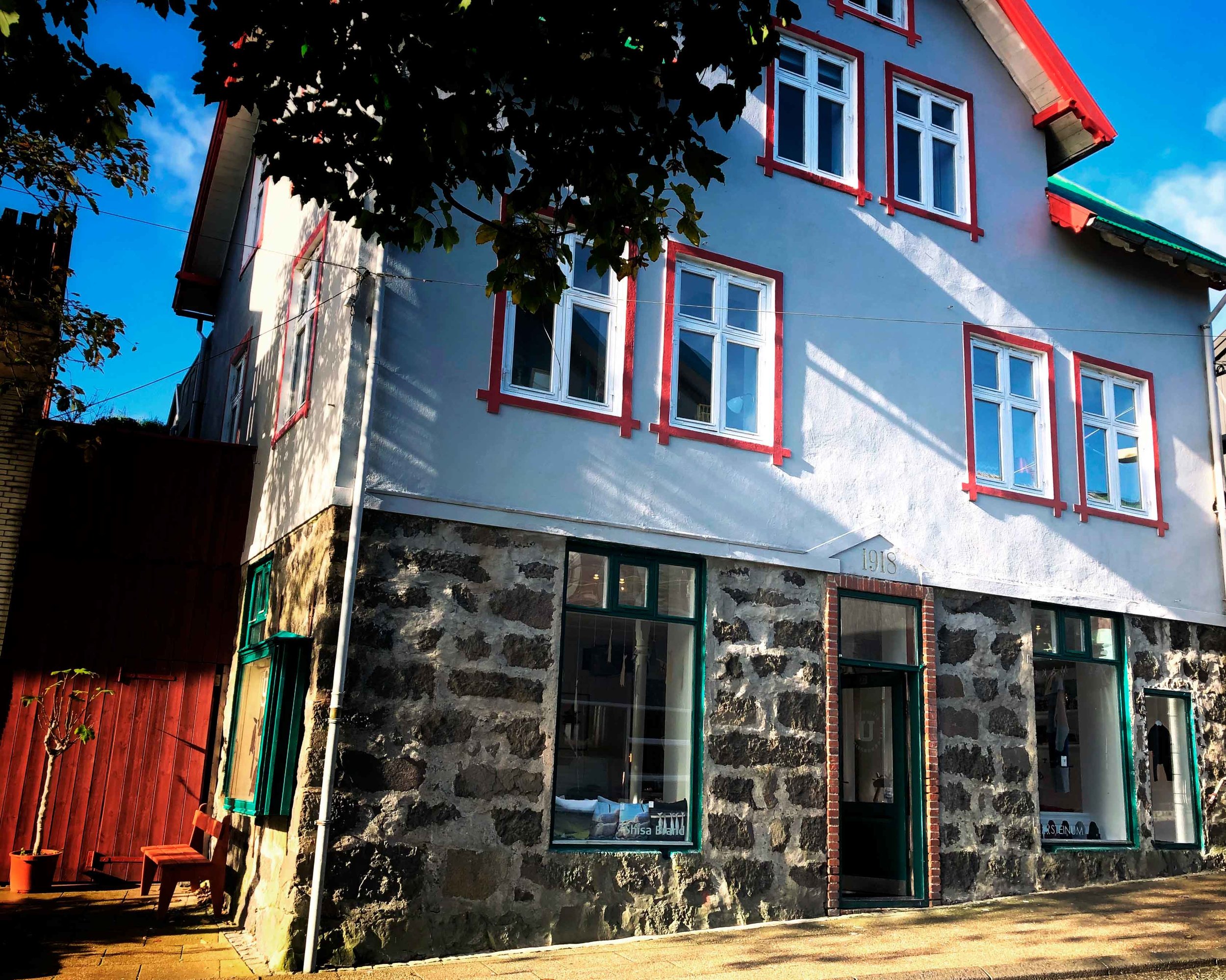 Niels Finsensgøta 27
100 Tórshavn
Faroe Islands
tel: +298 21 15 60
ullvoruhusid@gmail.com
Brands: Shisa Brand & Steinum